Puerta Vieja Blanco
Cosecha
QDO Rioja
2019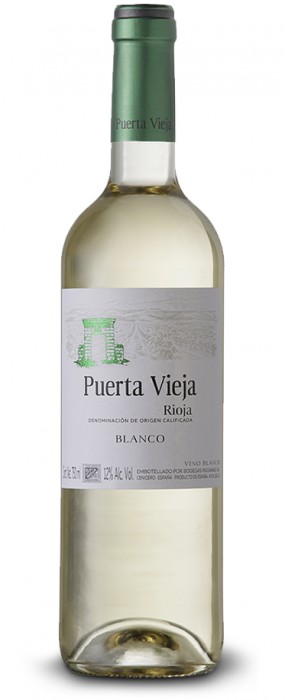 Grape varieties
100% Viura from selected plots in Cenicero.
Elaboration
After a manual harvest grapes are transported to the winery. The must is obtained after the maceration of the grapes at low pressures with membrane presses. Controlled fermentation at low temperatures in stainless steel tanks, followed by a contact with the yeasts after fermentation to increase mouthfeel.
Tasting notes
Clean, bright, yellow color with lemon green rims. Intense and elegant aroma, with fresh and fruity nuances. Very intense nose. Aromas of white fruit, Blanquilla pear and citrus. The floral notes dominate on a background of sweet spice aromas.The palate is intense, with a good entry. The step is fruity, which highlights the balance between acidity and astringency.
Designation of origin
QDO Rioja
Related
Wines you should try if you liked
Puerta Vieja Blanco