Peñamonte
Crianza
D.O. Toro
2017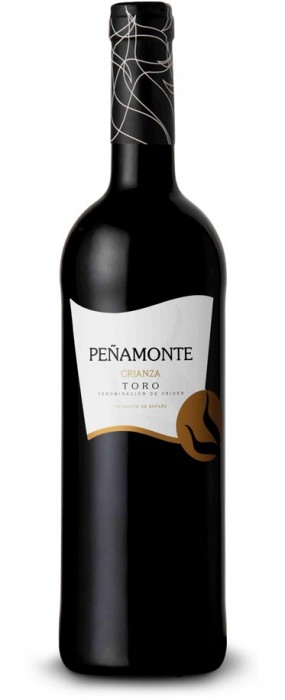 Grape varieties
100% Tinta de Toro, and indigenous variety in Spain, it is commonly known as Tempranillo in other regions. The grapes are from vineyards of direct Vitis Vinifera plantings. Low vine density, allows for low yields and a great rusticity
Elaboration
Destalked grapes go through a long maceration period and then a controlled fermentation to achieve a wine with a well-defined structure highlighting the unique character and the evolution through the passing of time.
Aging
Aged for nine months in American oak barrels an then another six months in the bottle to reach maturity. At the time of release, this wine shows complexity, layers and roundness.
Tasting notes
Deep cherry red with a dark crimson rim. Rich in nuances with powerful aromas; vinous and hints of oak without covering up the aromas of ripe grapes. Warm, meaty, full-bodied in the mouth with present, well-polished, sweet tannins. Tasty and well-rounded, with a very persistent finish.
Designation of origin
D.O. Toro
Pairing
Meat, Poultry, Hotpots, Stews
Occasion
Company meals, Family event, In couple, Meal with friends
Place
Home, Traditional restaurant, Tapas
Related
Wines you should try if you liked
Peñamonte