Peñamonte 5 meses
Barrica
D.O. Toro
2019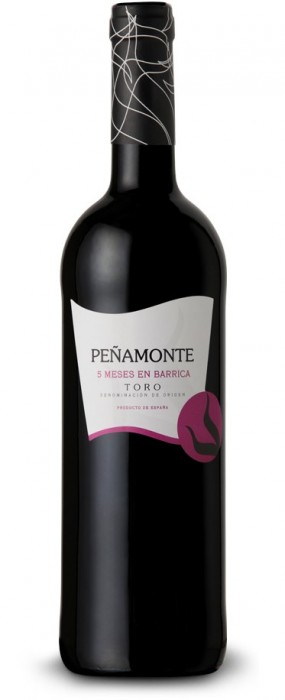 Grape varieties
100% varietal produced from the "Tinta de Toro" the most widely planted red variety in this region.
Elaboration
Classical vinifification with destalked, crushed grapes using the latest fermentation control technologies. Maceration is meticulously controlled to preserve a wine of traditional style, but at the same time considered to be more in tune with "modern" tastes.
Aging
A deep colored wine, aged for a short period in new American oak casks (five months) to obtain a wine that is maintaining a wide structure in the mouth with elegant fruit notes.
Tasting notes
Intense colour with violet hues, clean, fresh fruity flavours with some hints of wood ageing and varietal notes. It's structure in the mouth is well developed with the long persistent finish of the traditional wines of this region.
Designation of origin
D.O. Toro
Pairing
Meat, Cheeses, Poultry, Hotpots, Stews
Occasion
Company meals, Family event, In couple, Meal with friends
Place
Home, Traditional restaurant, Tapas, Modern cuisine or international restaurant
Style
Modern/Innovative, Bold
Related
Wines you should try if you liked
Peñamonte 5 Meses