Borisa 125 Anniversary
Reserva
QDO Rioja
2015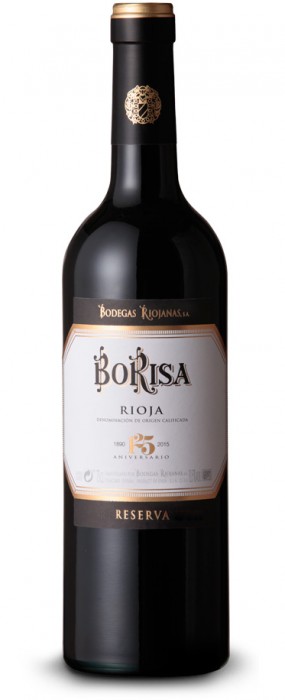 Grape varieties
100% Tempranillo from a selection of the best vineyards in the area of El Monte in Cenicero, in the most endorsed terroirs which guarantee the production of high-quality wines.
Elaboration
Classical vinification with destemmed and crushed grapes, using the most modern techniques of fermentation control and subsequent long maceration periods to extract its full potential, acquiring well-structured wines for long aging in barrels.
Aging
Aged for 24 months in new barrels of the best woods of American and French oak. Aged for at least 12 months in bottle before release.
Tasting notes
Intense cherry red color with with a slight edging tile. Good color depth, clean and brigth. Full of aromas, very complex, full of fruitiness wrapped with excellent notes of wood. Great structure on the palate, a highly concentrated, well-balanced and round. Pleasant tannin nature of the wine. A fresh and delicate wine, full of nuances, with a lingering aftertaste. A great winewith character and personality.
Designation of origin
QDO Rioja
Pairing
Rice and pasta, Poultry, Meat, Stews, Hotpots, Cheeses
Occasion
Family event, Company meals
Place
Traditional restaurant, Home
Style
Classic, Elegant, Exclusive
Related
Wines you should try if you liked
Borisa 125 Aniversario