Bernard Remy Prestige
D.O. Champagne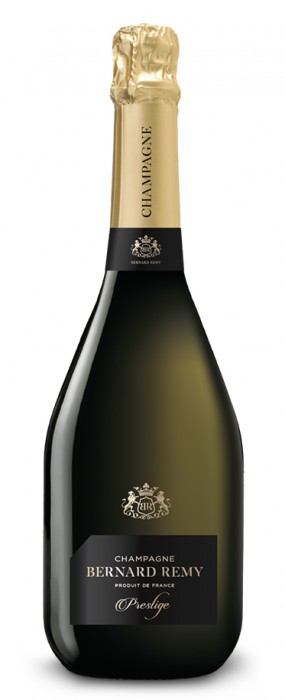 Composition
60% Chardonnay, 30% Pinot Noir, 10% Meunier. Contains 90% reserve wines.
Maturation
5 años ageing on lats.
Tasting
Like all mature Champagnes, the Prestige wears a deep gold robe. Complex and balanced, it expands under the nose into fine toasted and brioche notes. The mouth is both round and smooth and dominated by aromas of candied fruit. Serve with a crispy apple pie.
Designation of origin
D.O. Champagne
Occasion
Family event, Company meals
Place
Modern cuisine or international restaurant, Home
Related
Wines you should try if you liked
Bernard Remy Prestige