Bernard Remy Carte Blanche
D.O. Champagne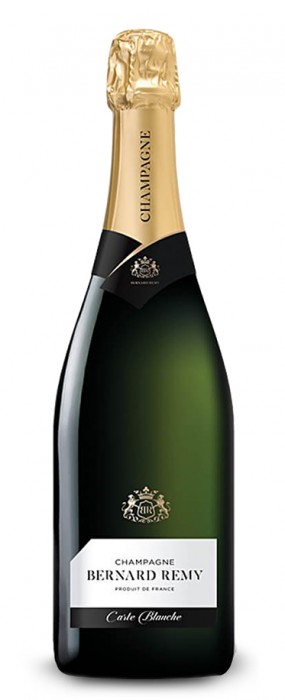 Composition
60% Pinot Noir, 35% Chardonnay, 5% Meunier.
Maturation
2 years ageing on laths.
Tasting
Carte Blanche is adorned with a beautiful golden colour. Its bubbles, both lively and intense, give rise to a delicate and persistent mousse. On the nose, light aromas of lime, honey and lemon grow before blossoming with finesse on the palate with fresh notes and mint. The Carte Blanche will complement perfectly spicy duck breast.
Designation of origin
D.O. Champagne
Occasion
Family event, Company meals
Place
Modern cuisine or international restaurant, Home
Related
Wines you should try if you liked
Bernard Remy Carte Blanche